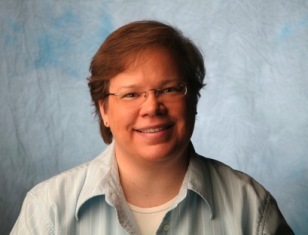 Joyce Lamb
Born:
Rockford, Illinois
Pen Name:
None
Connection to Illinois
: Joyce Lamb lived in Rockford untill she moved to Washington D. C. ten years ago.
Biography
: N/A
---
Awards
:
Caught in the Act- Rita Finalish, Daphne du Maurier Honorable Mention; Found Wanting,Daphne du Maurier Honorable Mention
Primary Audience(s):
Adult readers
Email:
joyce@joycewrites.com
Website:
http://www.joycewrites.com
Joyce Lamb on WorldCat :
http://www.worldcat.org/search?q=joyce+lamb
---
Selected Titles
Caught in the act
ISBN: 0786268069 OCLC: 55645023 Thorndike Press, Waterville, Me. : 2004. Jessie Rhoades, a young newspaper editor with a hidden past, is rescued from a suspicious car crash by freelance journalist Clay Christopher, who begins to fall in love with her as he helps her to investigate the attempt on her life.
Caught in the act /
ISBN: 1410402134 OCLC: 52040674 Five Star, Waterville, Me. : ©2003.
Cold midnight /
ISBN: 0425230244 OCLC: 276819913 Berkley Sensation, New York : 2009. "Ten years ago, Kylie McKay suffered a brutal assault that ended her athletic career and sent her running from everything--and everyone--she loved. Now she's back in Kendall Falls, trying to rebuild her life and keep her eye on the future. But someone from her past has other plans ... When Kylie's construction site is vandalized, the man Kylie once left brokenhearted steps in. Detective Chase Manning has no doubt that Kylie's life is in danger, and he'll do anything to protect the woman he once loved--even if it means ignoring the desire that ignites between them--and to catch a killer, before he returns to finish what he started ..."--Page 4 of cover.
Found wanting
ISBN: 1594141800 OCLC: 54499772 Five Star, Waterville, Me. : 2004.
Found Wanting /
ISBN: 1410402290 OCLC: 966078883 Five Star, Waterville : 2005.
Relative strangers /
ISBN: 1410401103 OCLC: 53883276 Five Star, Waterville, Me. : 2003.